50 MM DRIVERS
Big 50 mm audio drivers produce a complete, expansive sound for a more immersive gaming experience. Your favorite games will finally sound the way they're supposed to: Amazing.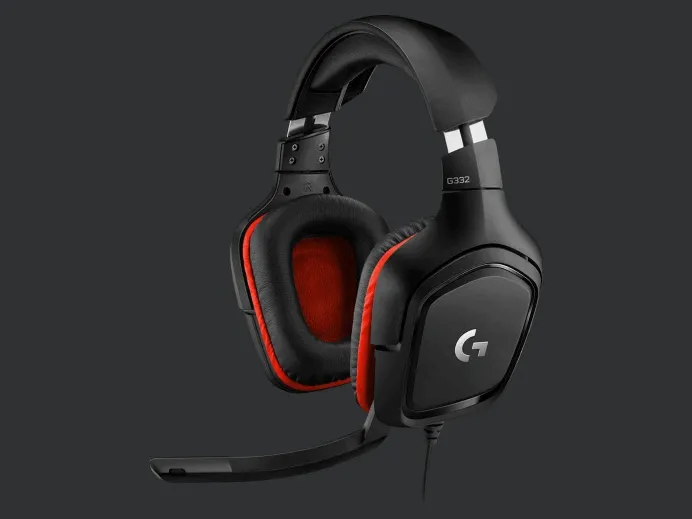 BE HEARD LOUD AND CLEAR
6 mm mic makes sure your squadmates can hear you. Flip-to-mute boom silences you when you don't want to be heard.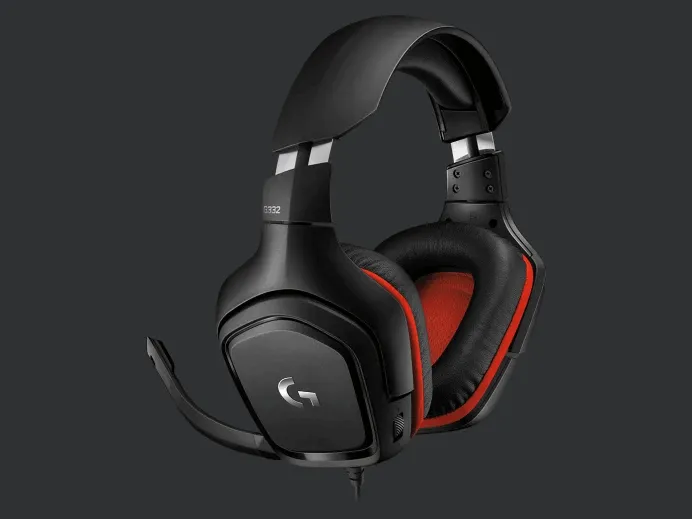 BUILT FOR COMFORT AND ENDURANCE
Everything about these headphones is about comfort: The deluxe lightweight leatherette ear cups and headband are made to keep pressure off your ears. Ear cups rotate up to 90 degrees for convenience. Conveniently and quickly adjust volume on any platform with the ear-cup mounted volume wheel.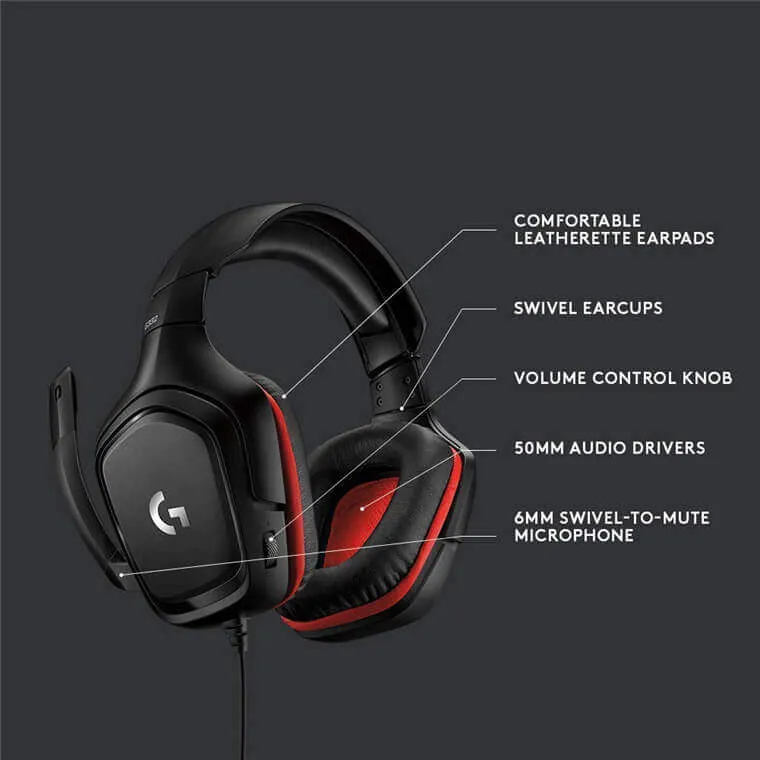 Specifications
Headset Size
Width: 81.7 mm
Height: 172 mm
Depth: 182 mm
Weight
(w/o cable): 280 g
Cable Length
2 m
Headphone Driver
50 mm
Headphone Frequency response
20 Hz-20 KHz
Impedance
39 Ohms (passive), 5k Ohms (active)
Sensitivity
107 dB SPL/mW
Microphone Pickup pattern
Cardioid (Unidirectional)
Mic Size
6 mm
Mic Frequency response
100 Hz–20 KHz
Connection
3.5 mm Cable
MICROPHONE Sensitivity
Sensitivity : -38 ± 3 dB
Response Bandwidth
100 Hz – 20 kHz
Noise Cancellation
Low 15-20%
Weight
280 G
Compatible With
Windows® 10, Windows 8.1, Windows 7, Mac®
PlayStation 4, Xbox One, Nintendo Switch™ ,tablet, or mobile device*
*3.5 mm audio port for console or mobile devices
What's In the Box?
-Logitech G332 Wired Gaming Headset
-Product Manual
-Convertor Audio & Mic For PC